The "City of the Kings" received more than 300 Drupal users at the first Latin American conference to talk about this CMS and celebrate its 10th anniversary.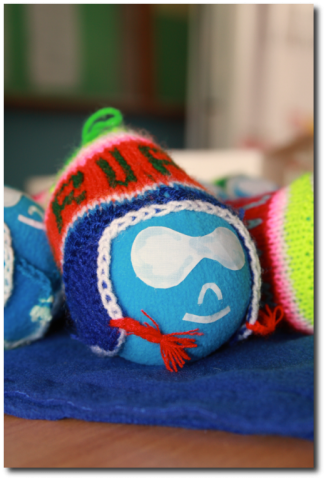 I arrived from Brazil in the middle of the day. After eight years, I've returned to Lima, Peru to participate in an open source conference: speak about Open Source, write an article (this article), talk with friends and make new ones to carry with me for a long time to come.
I had attended this conference before and, as before, the sensations of community are the same. Like the first time, I stand waiting for my transfer at the Lima International Airport thinking about everything that Open Source can do: Put different languages, cultures, visions and nationalities in the same place, around an idea, tool and way of life.
This feeling is the spark that created this conference, the first Latin American Drupal Conference, the Drupal Summit Latino 2011. Wanting an opportunity to put together Brazilians, Peruvians, Chileans, Colombians, Ticos, Nicaraguans, Mexicans and many others, a small team in Peru worked very hard to host more than three hundred people from 16 countries with just one goal: share information about the Drupal. In 46 presentations, scheduled across most of three days, these people experienced a little bit of what embodies the Latin community: powerful, collaborative, smart and, of course, fun.
It is not just the community that comes to the conference. Many companies sent their employees and/or partners to learn what they can do using Drupal and why they should get involved. For some, it's an opportunity to find a way to spend less money on a website and their systems using a "free" tool with a strong, international community. For others, it was just a place to learn about Drupal.
The power of the community
Of course, Drupal comes from the community to the community and here is no different. People with varying levels of Drupal experience teach others many aspects of configuration, administration, security, modules and theme development. Many of these people have jobs working for big companies that need good developers to deliver systems and portals. They have now come to this conference to share their success with others.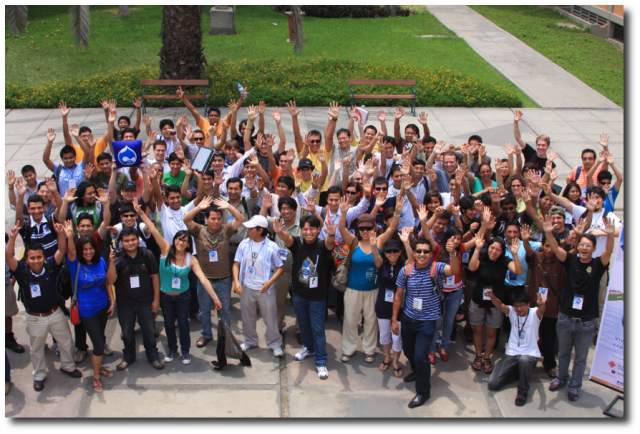 Hosted at the UNI – Universidad Nacional de Ingeneria (National Engineering University), the Latin Drupal community showed in lectures and in the corridors the new features in Drupal and different ways to accomplish common tasks in the CMS.
Also, a different kind of person comes to this conference: small entrepreneurs who make money proving to everyone that the open source model is more than a "socialist movement" but a way to make a difference in their countries. Sometimes it even allows them to leave a dark future and create a good retirement for themselves. This was the case for Karim Boudjema, a Bolivian who heads a small company in Cochabamba with seven employees that do a lot of work in Drupal for different companies around the world. "I don't work for Bolivian companies because they don't pay the right price for our work. We work for companies in Belgium, France, Spain, the US and other countries." The same is true for Felix Delattre, a Drupal developer from Germany living in Nicarágua.
Where are the professionals?
One question that I see (and hear) on every corner is: where are the Drupal professionals? This is the question that makes every entrepreneur, IT director and CIO afraid for the future of Drupal. "We try training people but we can't. We need professionals right now" says a director of a Peruvian newspaper.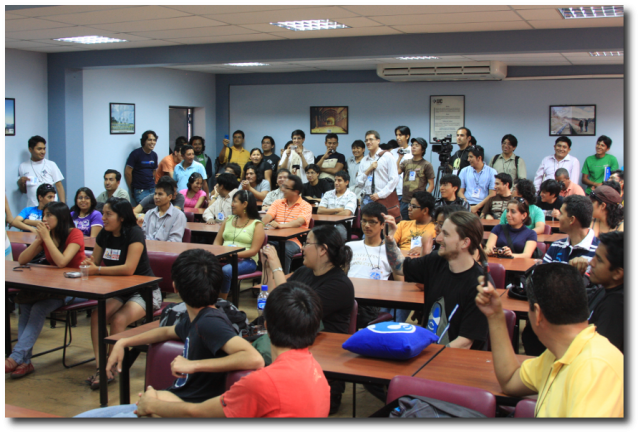 The problem is so big that many people from different countries come to the conference just to hire developers for projects, but without success. "Everybody here has a job and isn't looking to change for now", says one person.
Looking at the Brazilian market and making a review of the Latin market, the problems are the same on both sides. In Brazil, with a good economic situation and more and more companies arriving on the web, we have tools but not professionals to put these tools to work and make money, for these companies or for the professionals. Some people can say that's incompetent of us. No. The truth is: Drupal grew a lot in the last few years and we can't always walk together with the professionals. Some don't believe in the free software philosophy and some don't see the new opportunities, they just point to other solutions, like Java.
With this combination, we have two interesting situations: one is the big opportunity in Latin American countries for developers that know Drupal, like challenges and desire a good paycheck. Here you can include the option to work for foreign countries, like the US and Europe. Many times companies hire good professionals by paying his weight in gold, to use a local expression.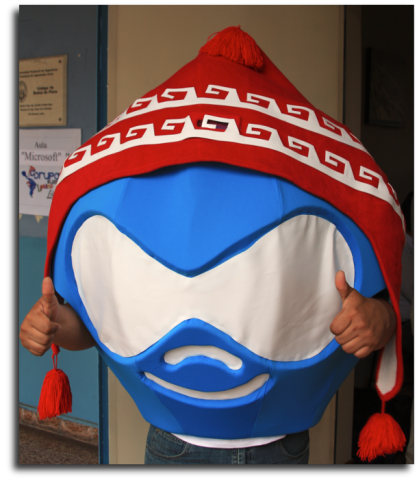 The second situation is for companies: they need to come to Latin America soon to make agreements with national companies opening an amazing opportunity for business in all areas: services, training, publishing, etc. We're not a small market like Africa or Siberia, but 600 million people talking two languages (that you can combine or use just one) and more than 20 million small and medium businesses looking to pay less for their web solutions.
Go to DrupalCon Latin America
Another subject at the Summit was talk of the first DrupalCon outside of the USA-Europe axis. Brazilian people, with support of many other Latin communities, started discussing this opportunity for the Latin Drupal community, "sometimes the people of Latin America don't go to the US or Europe because the expense of international travel is high and the VISA process for some countries is difficult" says Fabiano Sant'Ana, a Brazilian Drupal developer.
Before this DrupalCon (scheduled for 2012), another conference will come to Latin American: DrupalCamp CentroAmerica, occurring in San Jose, Costa Rica from the 2nd to 4th of June, 2011. This is another opportunity to talk about Drupal, make new friends and drink beer on the beach. Until then, we carry the memories of a wonderful conference given to us by the Peruvian people.