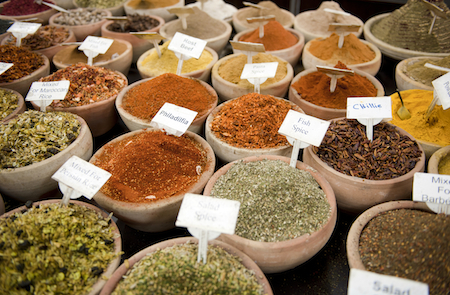 Drupal distributions can be a huge leg up in building a website, especially for those with little technical knowledge. The "ingredients" (modules) you need are already assembled, leaving you with just the task of stirring it up, and perhaps adding your own personalizing flavors. The Open Outreach distribution is specifically designed for nonprofit and grassroots groups. It comes with a wide range of features — bundles of modules and configurations that are geared to the needs of groups, such as contact management or mapping. It also includes a number of helper features, such as a text editor, commenting, and social media handling.
For more detailed instructions on how to work with Open Outreach, see the complete user documentation.
Below you'll find some recipes for whipping up a specific kind of Open Outreach site, giving you the features you need: to enable; required configuration; suggested themes for the look and feel of your site; and tips on customizations to take your site further. Happy site building!
Environmental group focused on mining impacts
You're a board member of this small but enthusiastic group. You've been tasked with creating a website that will serve as the public face, but more importantly also track membership contacts as well as your contacts with other groups, government bodies, and industry.
Features
Debut RedHen offers you a CRM (contact relationship management) feature.
Use Debut Section for the main site sections, such as "About us".
To post stories and articles of interest to site visitors, try Debut Article.
Configuration
Customize your CRM by adding specific contact types, or by adding to or changing the standard categories ("taxonomy terms").
Create top level "book" sections, such as "About us", then create sub-sections or "child" pages, such as "History", "Mission", and "Board".
You may want to create a vocabulary (a container for categories) for the article content type so that you can categorize them — for example; add taxonomy terms for announcements, news, and urgent actions.
Theme
Use the responsive theme Outreach that comes with Open Outreach and select the color palette called Earth with its green and brown tones.
Want a homepage slide show? Enable Debut Highlighted and upload some photos to graphically tell your story, linking them to significant sections of your site.
Customization
You could use the Rules module to set up a rule for e-mailing a newsletter to members.
Parent Teacher Association (PTA)
You're a parent volunteer with your children's school PTA. You think a new website with an easy-to-use calendar of events would help boost attendance at school and PTA events. Parents have also been asking for a private section of the website where minutes, committee lists, etc. could be posted.
Features
Debut Event is an event calendar, showing events with color coding based on taxonomy terms.
Debut Member is used for private, member-only content.
Debut Link displays resources, both links to other sites as well as internal resources such as PDFs.
Configuration
By default, you'll get some standard-event-type terms (such as "meeting" and "workshop"). Add to this list to capture terms that are more relevant. You can also delete or change the existing terms.
For the link content type, the vocabulary is created but you need to go in and add all your own terms.
Theme
Choose a colorable theme like Sky or Granada so you can easily match your school colors.
Like drop down menus? Outreach, Sky, and Corolla make this easy.
Customization
Enable Debut Comment, and then change permissions so that only users with the "member" role can post comments.
Want to have parents register for events? Enable Debut RedHen Event Registration.
Community asset mapping coalition
You're the staff person of a community organization that is responsible for producing a new website that maps community assets for youth. You want the site to be youth-friendly and easy for youth to suggest resources that they discover. You're not particularly tech savvy, but you've got a youth working with you who has a great flair for design. You've also got some youths who are interested in blogging.
Features
Debut Location displays geographic locations on a map.
Debut Blogs is a blog content type, with blogs displayed by blog author.
Debut Bio creates a bio for a blog author, which is displayed in a sidebar.
Configuration
Set your default map location so that it is centered and zoomed to your community.
Add vocabulary terms to the location vocabulary to reflect the types of locations you're mapping. Each taxonomy term can also have its own map icon added.
To enable youth to post new locations, set the content type location as "unpublished" by default so that a staff person or volunteer can moderate the content before it is published. You'll also need to set the permission for posting content of the type location be to available for authenticated users.
Your bloggers will need to have user accounts created for them with the role "blogger". You can also create their bio and upload an image to their user account so that this appears next to their blog post. If you need to moderate their submissions, set the blog content type to "unpublished" by default.
Theme
Choose a theme that supports rotating banners, such as Marinelli, and add in original graphic elements to give the site a youth-focused appeal.
Customization
Use the Entity reference module to relate other pieces of content to a location.
Create a custom content administration page using the Views Bulk Operations module to more easily moderate the submissions by youth using your site.
Image: ©IStockphoto.com/claudiad