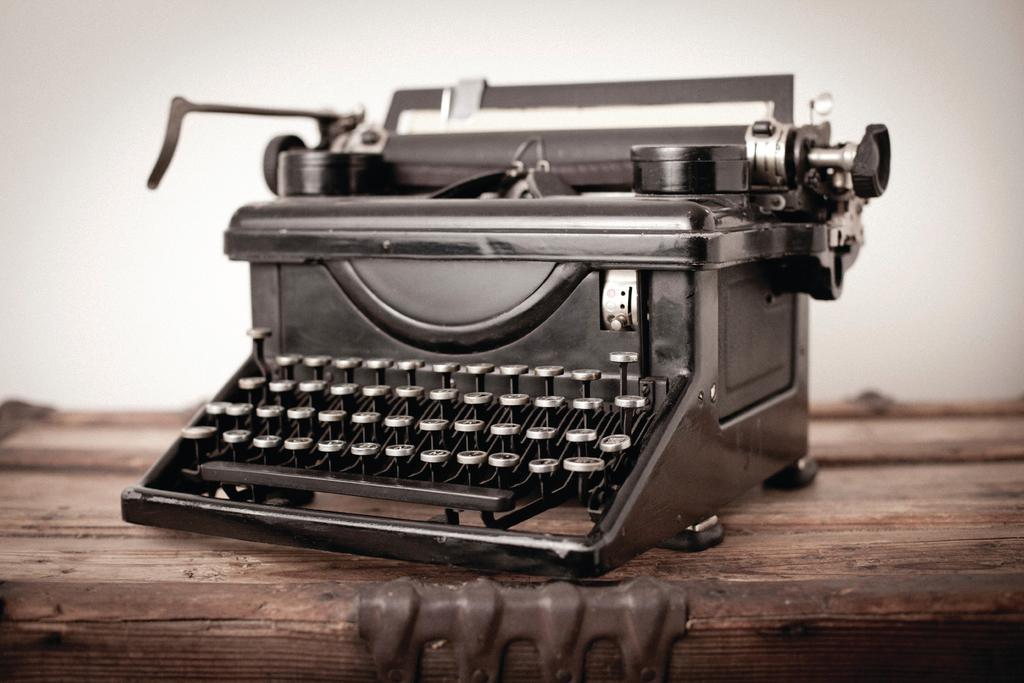 FADE IN:
INTERIOR – RONNIE'S OFFICE – 6 A.M.
RONNIE RAY (post-modern hippie, disheveled) is slouched at his desk, finishing the NY Times crossword puzzle and knocking back his second powerful coffee of the day ("I buy the gourmet, expensive stuff, 'cause when I drink it, I wanna taste it.")
He suddenly straightens up and tosses the Times aside.
RONNIE: (muttering morosely) I need to get serious.
CUT TO: EXTERIOR – THE METROPOLITAN ROOM – NIGHT
Outside a Flatiron District jazz-club, Ronnie chats with JEAN-CLAUDE (French, cheerful), the venue's sound engineer. Ronnie smokes a cigarette.
RONNIE: I need a website.
JEAN-CLAUDE: But of course, my friend. I can build you a website – not a problem.
RONNIE: How much will it cost?
JEAN-CLAUDE: The website is for free – I only ask that you commit to my server for a year or two. One hundred dollars a year.
RONNIE: Perfect! Do you use Drupal?
JEAN-CLAUDE: Wordpress.
RONNIE: (sagging in disappointment) No! It has to be Drupal. I'm the copy-editor for Drupal Watchdog. It would be weird – disloyal – to use some other software.
JEAN-CLAUDE: (with a shrug) Sorry.
Ronnie lurches off into the night, engulfed in disappointment.
Suddenly he stops and stands stock still – Eureka!
INTERIOR – RONNIE'S OFFICE – DAY
Ronnie paces excitedly while talking on the phone to his PUBLISHER.
RONNIE: Okay, so I've been copy-editing Drupal Watchdog for, what, two years?
PUBLISHER: Five issues, yes.
RONNIE: And I still don't know a module from a cache, MySQL from Behat from –
PUBLISHER: – And that's fine. All I ever expected was for you to put it into good English, which is what you do.
RONNIE: Okay, but listen – I have an idea. What I'm thinking is – I build my own website - my own Drupal website! And then I write an accompanying article about the experience, from the perspective of a total newbie who knows nothing technical about Drupal or code. What do you think?
PUBLISHER: I like it! Sure, give it a shot.
CUT TO: INTERIOR – MIRA SUSHI – EVENING
Ronnie and his girlfriend VANESSA VAVOOM (luscious, dark-eyed, raven-haired Latina) sit at the bar. She holds a glass of Sancerre as bartender POLO (Rasta techno-geek) pours Ronnie's very dry, very cold vodka martini --
VANESSA: (to Ronnie, enthusiastic) You're going to build your own website! Wow -- that's terrific!
RONNIE: My own Drupal website.
VANESSA: What's a Drupal?
POLO: It's an Open Source CMS.
RONNIE: Exactly.
VANESSA: What is Open Source?
POLO: It's like an open bar.
RONNIE: Right, free drinks.
POLO: But don't forget to tip the bartender.
VANESSA: And what's a CMF?
RONNIE: CMS. Content Management System. Basically, it's an application for building a website.
VANESSA: Sounds like fun.
POLO: (moving off, to himself, amused) "Fun?"
VANESSA and RONNIE: (clinking glasses) Cheers!
They drink, gaze at each other goo-goo-eyed, and move close for a romantic smooch.
CUT TO: INTERIOR – RONNIE'S BEDROOM – LATER
Candles are lit and soft music is playing. Vanessa and Ronnie lie in bed, post-coital, covered by a sheet.
VANESSA: (sleepy-eyed) Mmmm-mmm. (She glances at Ronnie who is wide awake.) You're thinking about your Drupal website.
RONNIE: (nods) I don't know what it should be about.
VANESSA: Your music? Maybe a bunch of your songs, footage of your band at CBGB's, a photo of your Emmy Award –
RONNIE: – But I'm not doing music anymore, so... (shrugs) what's the point?
VANESSA: Acting, then. Your resume, a reel – maybe those "Dead Howard" YouTube videos – that scene from Men in Black you were in –
RONNIE: – The thing is that I'm not really pursuing an acting career right now. I mean, I'm really focused on screenwriting.
VANESSA: (losing patience) Then, obviously, it should be about your screenwriting. Upload some of your scripts - those two short films you wrote – Almost Home and The Glue Story, the FunnyOrDie stuff –
RONNIE: – I guess. I mean, the more I think about it, the more the whole enterprise seems... troubling. It's so... ME! ME! ME!
VANESSA: Of course! Wake up! Self-promotion is the whole point of having your own website.
RONNIE: That's what I'm saying. It's like a gigantic Tweet or FaceBook comment.
VANESSA: Ronnie, the truth is always in the last place you look.
RONNIE: Meaning?
VANESSA: Meaning, you could do with some self-promotion. (She shuts the music, blows out the candles.) Now go to sleep.
CUT TO: INTERIOR – RONNIE'S OFFICE – DAY
ANGLE ON COMPUTER MONITOR: A BLANK GOOGLE CHROME PAGE.
ANGLE ON RONNIE: He sets down his cup of coffee, his expression determined. He quickly types a few letters and hits ENTER.
ANGLE ON MONITOR: The HOME page of Drupal.org.
ANGLE ON RONNIE: His smile radiates joy and innocence – blissfully unaware of the deep pile of Drupal he is about to step into.
FADE TO BLACK
Coming in Episode #2: Learning to Walk
Image: ©iStockPhoto.com/ideabug